Steven Colver Sentenced to Life in Prison; Tylar Witt Gets 15 Years For Murder
August 15th, 2011
0 Comments
Tylar Witt was 14 when she helped her boyfriend kill her mom.
She will be spending more years than that behind bars even after she was given a reduced sentence in exchange for testifying against her accomplice.
Steven Colver, now 21, was sentenced to life without parole for the murder of 47-year-old Joanne Witt in 2009. Witt, now 16, will serve 15 to life.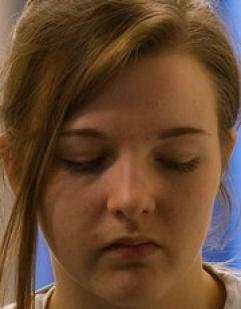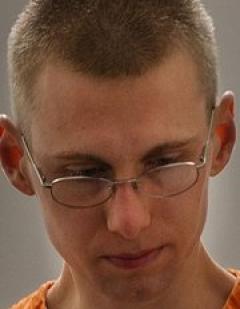 Tylar Witt, who was convicted of second-degree murder, helped hatch the plot after Joanne Witt made a statutory rape complaint against her boyfriend.
Joanne gave police her daughter's diary. That was apparently enough to prompt Steven Colver to murder her, with Tylar aiding in the planning process.
Tylar testified at Colver's trial that they planned the killing together, but while he did it, she "put my hands on my ears, closed my eyes and hummed."
Michael Witt, who mopped up his sister's blood from her bed after she was stabbed 20 times, unleashed his anger, calling Colver a "psychotic S.O.B."
"I hope and desire that Mr. Colver experiences the worst possible experiences our wonderful prison system can bestow upon him," Witt said.
Tylar's grandfather, Norbert Witt, accused Colver of both murdering his daughter and of corrupting his granddaughter with "heavy narcotics and sex."
El Dorado Superior Court Judge Daniel Proud told Tylar Witt that her actions deprived her family of a mother "who dedicated her life to you."
"Joanne Witt loved her daughter," the judge said.
"She was protective and caring. She tried her best. I'm sorry Ms. Witt, the person who loved you more than anyone in the world, without reservation, is gone."
Jan Colver vowed to appeal the decision, saying she still believes her son's story that Tylar stabbed her mother before Steven even arrived.
tags:
Steven Colver
,
steven colver appeal
,
steven colver sentencing
,
steven culver murder
,
tyler witt el dorado jail
,
tyler witt murder
,
tyler witt where what prison
Share This Article
Sign up Free Email Newsletter
Stay Updates with this Blog. Get Free email newsletter updates,
Enter your Email here:
Don't forget to confirm your email subcription