Benefit Creates Makeup Inspired by 'Snow White and the Huntsman'
April 5th, 2012
0 Comments

Kristen Stewart (Getty Images)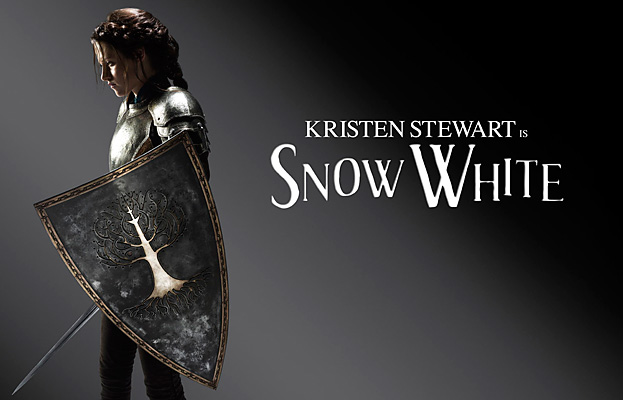 Kristen Stewart stars in 'Snow White and the Huntsman' (Universal Studios)

Looking for some fairytale glamour to add to your daily beauty regimen? Benefit, makers of cool cleverly-named cosmetics, is reportedly set to launch a line of products inspired by Snow White and the Huntsman. The collection, called Rare Beauty, is based on the look created for the film's title role played by Kristen Stewart.
From what we've seen in the movie's trailer, we shouldn't expect to find anything Disneyfied. The fair maiden of Seven Dwarves fame is nowhere to be seen. In fact, from the looks of it, Snow White has a distinctly Grimm vibe, so we're curious to see Benefit's take on such a dark and spooky aesthetic.
Thankfully we won't have to wait long to pretend we're the fairest in the land. While the film won't be released until June 1, the movie-themed makeup will be available in stores in May and online at benefitcosmetics.com April 17.
See the Snow White and the Huntsman movie trailer below.
See Kristen Stewarts Beauty Lookbook:
Related Articles:
Share This Article
Sign up Free Email Newsletter
Stay Updates with this Blog. Get Free email newsletter updates,
Enter your Email here:
Don't forget to confirm your email subcription